 My Anywhere Contact Center
Driving 100% Compliance and Quality Monitoring of your Remote Agents in just 3 Weeks
Globally, contact centers are ensuring business continuity with the remote agents working from home to support customer service. With 30 – 40% of remote agents now expected to the new normal, it's imperative for contact center operation leaders to move beyond just business continuity to ensuring their agents are compliant, and deliver quality customer service. This requires the ability to monitor 100% of all calls for quality and to ensure 100% compliance.
Uniphore's My Anywhere Contact Center* leverages conversational analytics and empowers businesses to:
Drive Quality Monitoring for 100% of calls
Deliver 100% compliance of remote agents
Seamless Remote Agent authentication
An Accelerated Implementation & Setup in just 3 weeks so businesses can realize ROI faster and deliver exceptional customer service experience.
Contact us now by filling out the form.
Conversational Analytics For Performance Excellence
How do you ensure uncompromised workforce performance even when your executives are working remotely?
With auMina QSense – which uses deep insights and conversational analytics to transform performance management. This is a key support system for processes across all functional levels – from agents to business analysts to quality analysts. It helps assess the performance across operations and fine-tune the operations to meet customer demands accurately.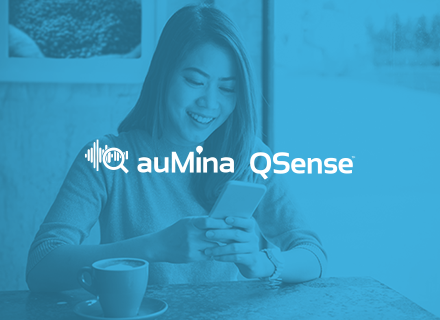 Benefits

Automatically Identify Customer Complaints

Ensure agents are in compliance with your regulations

Monitor CSAT and Customer Sentiment

Increase visibility into agent and customer behavior

Automated agent quality monitoring & scoring

Smart auditing and QA/agent feedback loop